Jennifer Mugford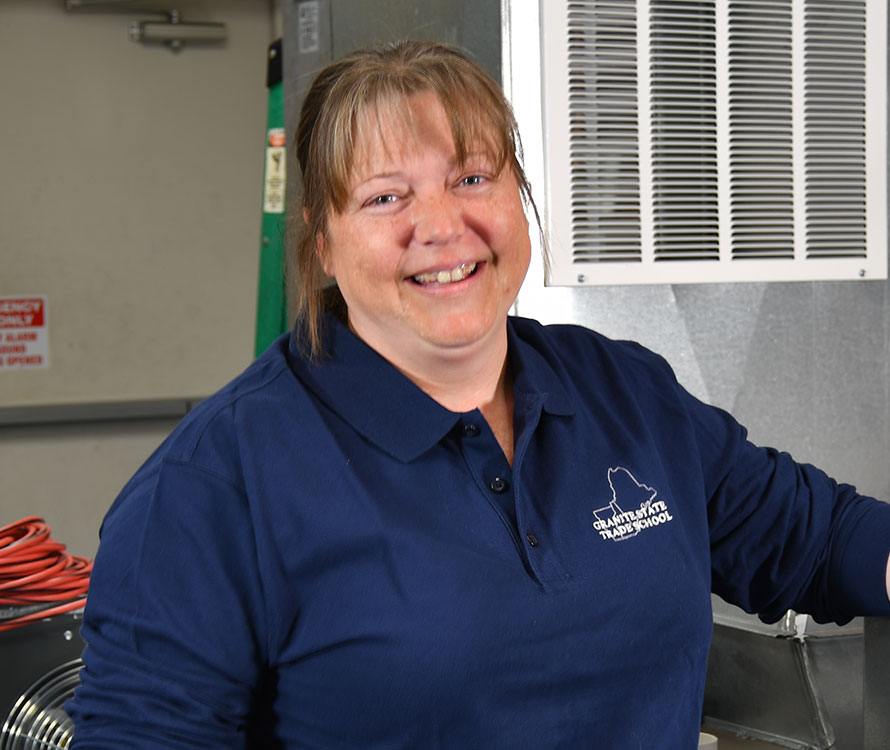 Instructor
Jennifer Mugford specializes in HVAC instruction for the two year certificate program offered here at Granite State Trade School.  Jen has attended the National HVAC Educators and Trainers Workshops for professional development.
Jennifer graduated from Dover High School in Dover, NH.  Having been exposed to four years of trades training in high school,  Jen went on to earn a scholarship to Universal Technical Institute in Chicago.
Jennifer has spent over 20 years in the HVAC industry working in Residential and Light Commercial settings.  She currently oversees many HVAC and system automation controls for HVAC systems on the campus of UNH Durham.